CREATE YOUR ONLINE RADIO IN MINUTES
Create your own Online Radio Station in Minutes with our Affordable and Reliable SHOUTcast Hosting Plans, using SonicPanel.
GET STARTED RIGHT NOW
CHOOSE YOUR PACKAGE
Choose from a range of Packages that best fit your station.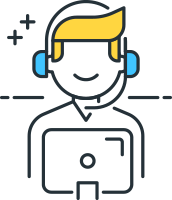 TALK TO CUSTOMER SUPPORT REPRESENTATIVE
Speak to our friendly team today to help choose the perfect package for you.
Contact Information